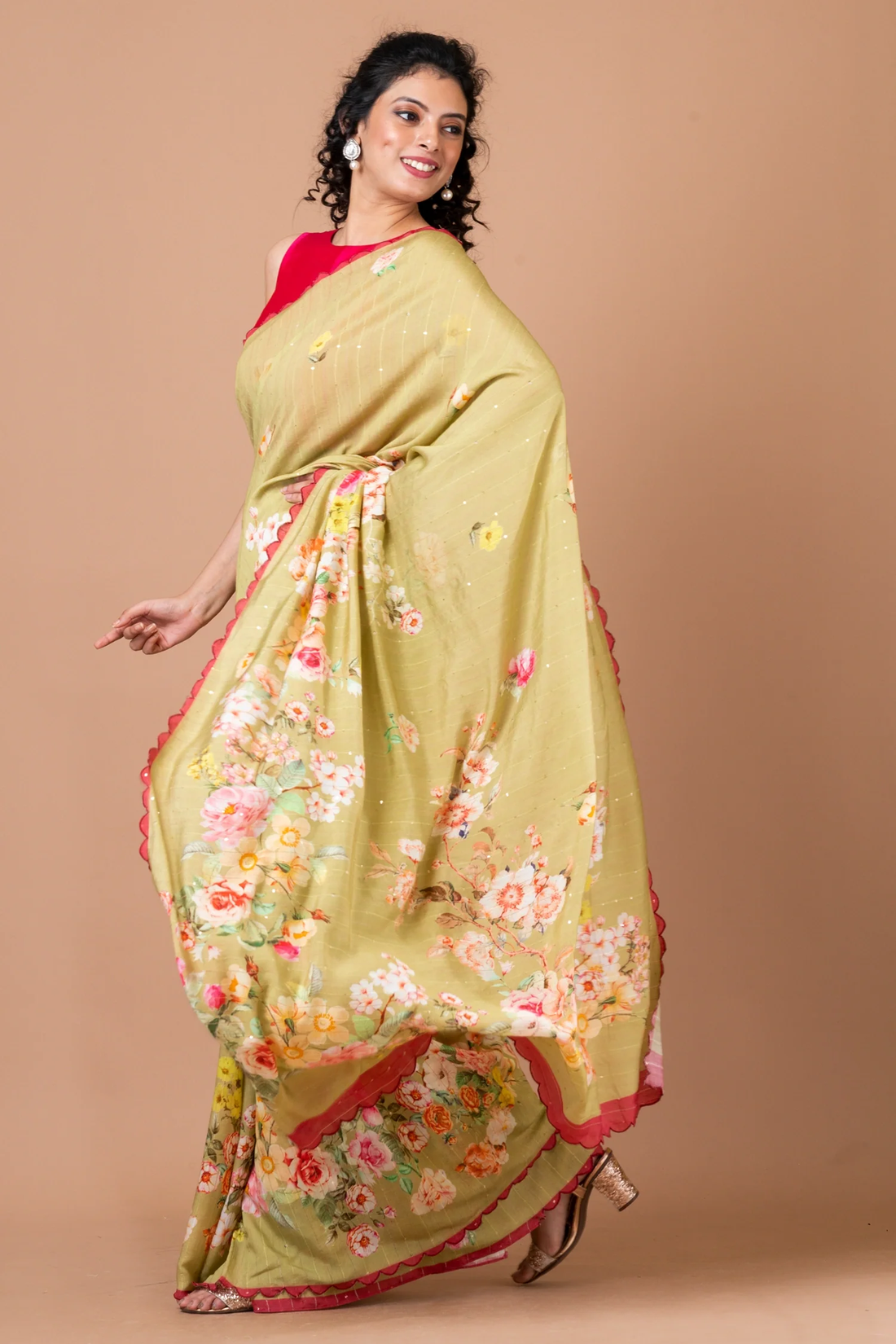 Elevate Your Saree Style: Unveiling the Perfect Picks for Every Occasion
When it comes to making a captivating fashion statement, the saree style never fails to enchant with its timeless elegance. Whether you're stepping into a festive celebration or a formal event, choosing the right saree can transform you into a vision of grace and poise. At Indiloom, we understand the significance of selecting the perfect saree for various occasions. Let's dive into the world of saree styles that are destined to turn heads and create lasting impressions.
Sarees For Occasions- The Ultimate Guide!
From the grandeur of weddings to the charm of casual gatherings, the art of draping a saree allows you to express your personal style with finesse. Indiloom offers an exquisite range of sarees that capture the essence of tradition while embracing modern trends. Our collection is carefully curated to cater to different occasions, ensuring you stand out with poise and confidence.
Saree Style 1: Festive Flourish
When the occasion calls for exuberance, opt for our vibrant tussar silk, chanderi and zari sarees that resonate with the celebratory spirit. Our handpicked sarees blend intricate designs with rich hues, letting you embrace tradition in a contemporary avatar. Picture yourself adorned in resplendent reds and golds, carrying the legacy of Indian craftsmanship with every step.
Product suggestions-
Saree Style 2: Corporate Chic
For formal settings that demand sophistication, explore our collection of understated yet elegant sarees. The subtle play of colors and minimalistic designs exudes professionalism while maintaining your inherent grace. Our mulmul and tussar silk sarees effortlessly merge tradition with modernity, making you a standout presence in any corporate gathering.
Product suggestions-
Saree Style 3: Casual Charisma
Even in the realm of casual affairs, your saree can make a statement. Indiloom's selection of breezy, comfortable organza and georgette sarees ensures you remain at ease while radiating effortless charm. Embrace nature-inspired prints, soothing hues, and lightweight fabrics that offer the perfect blend of comfort and style.
Saree Product suggestion-
Saree Style 4: Ethereal Elegance
For those special occasions that demand a touch of magic, consider our chic women and crepe ethereal saree styles that gracefully combine pastels and delicate embellishments. Soft pinks, serene blues, and intricate detailing make for a dreamy ensemble that transcends time and trends.
Product suggestion-
Indiloom is more than a brand; it's a journey through the diverse realms of elegance. With a palette that includes Silk, Organza, Chanderi, Cotton, Kasavu, Chic Georgette Crepe, Needle Point, Khaddi Zari Silk, and Woven, we invite you to explore and express your individuality through the richness of Indian fabrics. Every saree is a testament to the artistry and tradition that bind us together in a tapestry of beauty and grace.
Conclusion:
As you embark on a journey of style exploration, let Indiloom be your guide. Our collection of sarees for occasions, ensures that you're always dressed in exquisite elegance. Each drape tells a story, blending tradition and innovation to create a harmonious symphony of fashion and grace.
Discover the art of saree style at Indiloom and experience the allure of timeless beauty that accompanies every occasion.