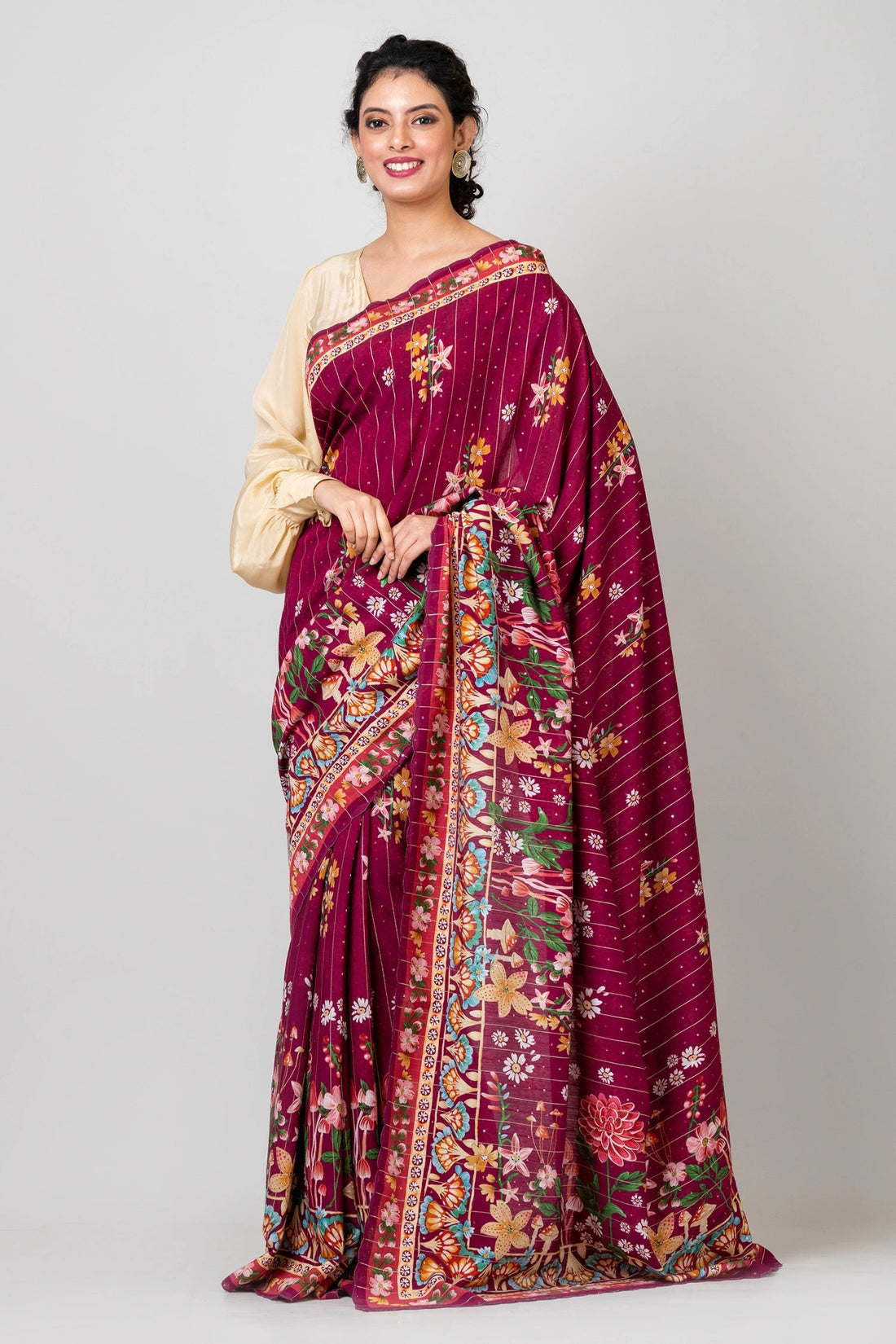 Embrace the Festive Magic: Saree Looks That Steal the Spotlight
The festive season is an enchanting time filled with traditions, celebrations, and now it's time to ace that perfect saree look for the festive season and adorn yourself in the exquisite elegance of sarees that mirror the joy and grandeur of the festivities. At Indiloom, we understand the significance of choosing the right saree to make a lasting impression. Let's embark on a journey to discover saree recommendations that will not only embrace tradition but also redefine your festive style.
Crafting Timeless Saree Looks and Trendsetting Styles
At Indiloom, our commitment to redefining elegance is manifested in the diverse array of sarees we offer. Explore a world of unique patterns, from intricate floral motifs to traditional geometric designs that reflect India's rich cultural tapestry. Our materials range from luxurious silk to breezy organza, each carefully selected to ensure the highest quality and comfort. Whether you seek the timeless allure of Chanderi or the modern chic of georgette crepe, our collection caters to every taste. Indiloom's sarees are more than garments; they are canvases of artistry, tradition, and innovation that embrace the essence of India's textile heritage.
Saree for Festive Season
The Classic Regalia
Embrace the timeless charm of our classic sarees that pay homage to tradition. Rich silks, intricate embroidery, and bold colours define this look, making it a favourite for grand celebrations like Diwali and weddings. Be the epitome of grace and tradition as you don these saree for festive season that whisper tales of heritage.
Product suggestions-
Contemporary Elegance
For those who prefer a contemporary twist to tradition, our collection of modern sarees is a dream come true. From chic georgette to breezy organza, these sarees boast trendy designs and vibrant hues that capture the essence of today's fashion. Perfect for gatherings with friends and family, they ensure you stand out as a fashion-forward trendsetter.
Product suggestions-
Ethereal Charm
As the festive lights twinkle, let your saree shine just as bright. Our ethereal sarees in soft pastels and delicate embellishments create a dreamy aura. These sarees are the ideal choice for intimate gatherings, where you want to exude charm and grace effortlessly.
Product Suggestions-
Fusion Finesse
If you're the experimental diva who loves to blend cultures and styles, our fusion sarees for the festive season are your go-to. Think sarees with modern prints, unconventional drapes, and a splash of contemporary designs. These sarees are perfect for trendy parties and events where you want to stand out with your unique fashion sense.
Product recommendations-
Conclusion:
The festive season is your canvas, and sarees from Indiloom are the colours that will paint your elegance. Whether you're embracing classic regalia, contemporary elegance, ethereal charm, or fusion finesse, we have the perfect saree look for every festive occasion. Each drape is a story of tradition, innovation, and sheer beauty, ensuring you find your dream saree for the festive season. Choose your saree for festive season, make your statement, and embrace the festive magic with Indiloom.